So, in the past few months I have been seeing a lot of circulation about bokeh filters; and I am undertaking this "challenge". It is so neat, basically, you use construction paper or cardstock (I think it has to be black, but I am not sure) and punch a cool shape in it and it will manipulate lights in the background of photos. I plan to share a tutorial post after I try it to give you a better idea, and PS I am pretty certain this only works with SLR cameras. But here's a quick run through (like I said, I will share my step-by-step after I do it):
This is what the filter will look like:
This is what the photo should like like: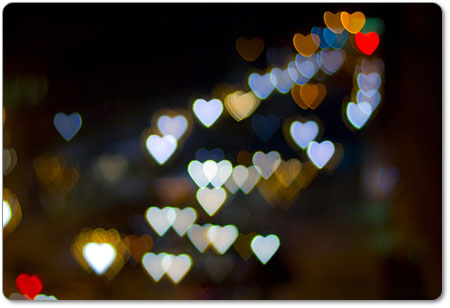 I can't wait to try it, I will probably do it umm TODAY after work. :)
IMAGES COURTESY OF GOOGLE IMAGES. THESE ARE NOT MY PHOTOS.